Webcamera Rapoo C280 Compact size, elegant black color, easy to use in any position
Rapoo C280 equipped with a universal clamp that can be attached to a laptop, LCD or PC screen … or used on a desk, shelf to perform extremely convenient image transmission and communication.
In the weight of the device only  118 g very light, safe to use in any position.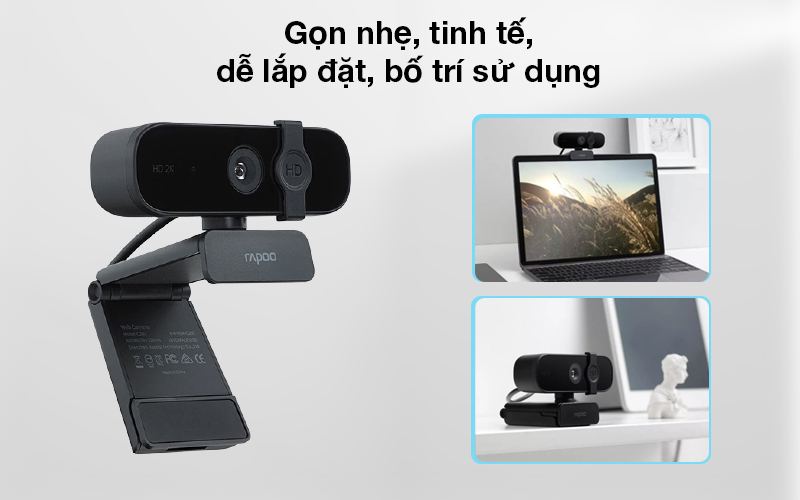 Experience ultra-sharp picture quality with 2560 x 1440 pixel video
High frame quality allows users to communicate extremely clear, seamless video via webcam, frame rate 30fps ensures no motion blur when communicating.
Good coverage of surrounding details thanks to the 85-degree wide viewing angle, 360-degree horizontal rotation
The top, bottom, right, and left corners of your webcam communication space can all be covered well, expanding the communication data space via Rapoo C280, it's good to video chat with groups, families…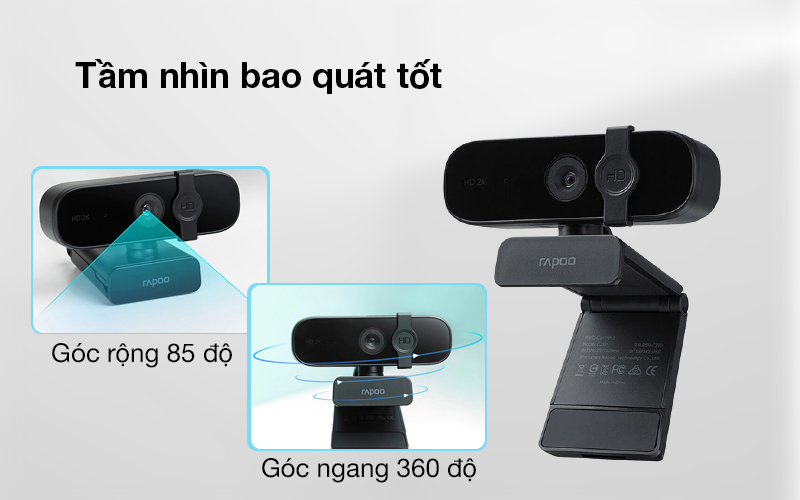 Audio information is always clear and clear thanks to the very good noise-cancelling dual microphones
Quickly remove the noise in the environment to transmit information clearly and accurately through Webcam Rapoo, so that you effectively receive all information as desired by the two communication bridgeheads.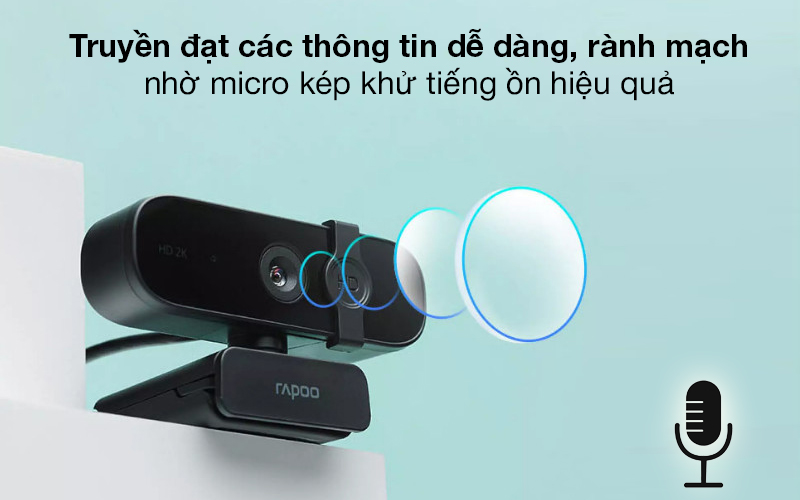 Compatible with devices running operating systems Windows 7 or later, Mac OSx10.10 or later, Chrome OS, and Android v5.0 or later