Ergonomic design with 8 programmable buttons
Designed to fit your palm, this mouse prevents unnecessary strain on your hand to enable comfortable grip and pleasant use even during your longest games.
Confidence is good, control is better. Your VT200 offers you 8 individually customizable buttons to which you can assign a wide range of functions and macros.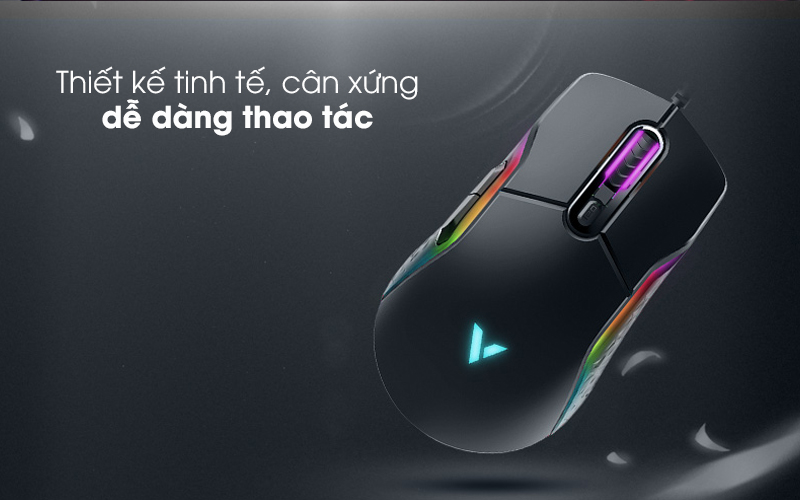 ADJUSTABLE 12.400 DPI GAMING SENSOR
Precise down to the last pixel: With the latest generation ofRapoo'sGaming Sensor, accuracy is no longer left to chance. Adjustable in5 levels from 200 to up to 12.400DPI, it's the perfect match for your incredible skills.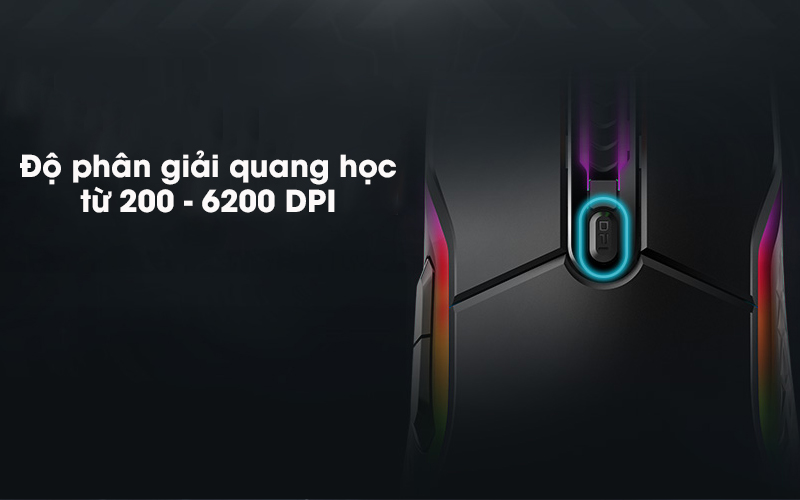 ACCURATE NAVIGATION
Professional gaming optical engine with 220inch/s tracking speed and up to 1000 Hz USB report rate, ensures perfectly accurate tracking.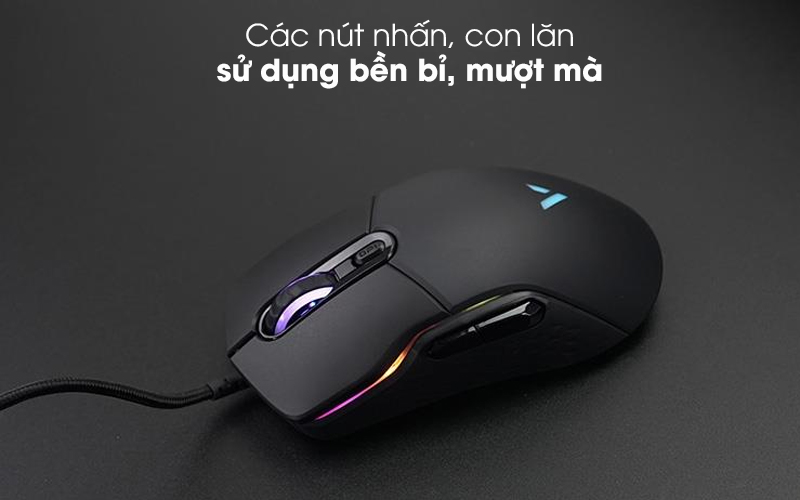 CUSTOMIZED LED MULTI-COLOR LIGHT SYSTEM WITH 16 MILLION COLORS
What does it do? It turns blue, green, or… Your VT200 has an LED multi-color light system which lets you customize the appearance of your mouse in many ways as well as to suit your preferences. The VT200 features an APM-lighting mode that reflects the players actions per minute with a spectacular light show.
ONBOARD MEMORY
Ready to rumble: The onboard memory stores mouse configuration (macro, DPI setting and breathing light mode) in the game mode, which are always on standby ready to use, giving you the perfect configuration regardless of the computer you're using.