XK100 WIRELESS CONNECTION KEYBOARD
– At the beginning of 2021, Rapoo has launched a multi-device bluetooth Wireless XK100 bluetooth keyboard, a portable wireless, silent, rechargeable keyboard that connects to 3 devices for tablets, mobile phones, PC Smart TV, compatible with Windows 7/8/10/XP Vista Linux Mac.
–The workspace is minimalist with an ultra-slim keyboard design, perfect for typing, smartphones, tablets, and multi-tasking with a variety of devices.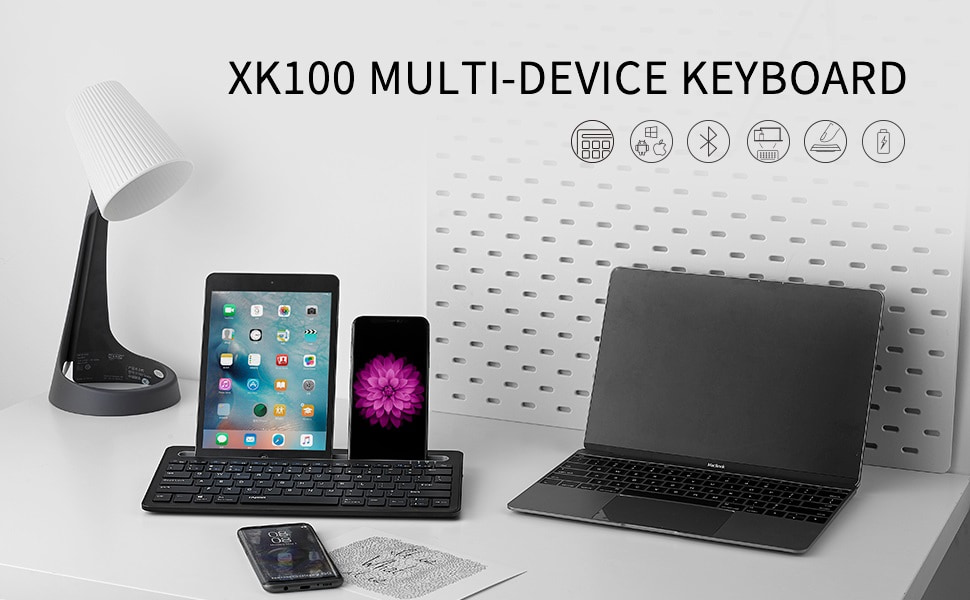 FLEXIBLE COMPACT DESIGN
–Minimalist design, ultra-thin and light, with smart phone connection slot design, light weight equipped with bluetooth to help users conveniently carry, work, and connect flexibly.
–With an ultra-compact shape design, which helps to increase space for mouse use, the keys are designed slightly concave to hug the shape of the finger, making the typing experience of the user even more comfortable and smooth. familiar hand as used on a laptop.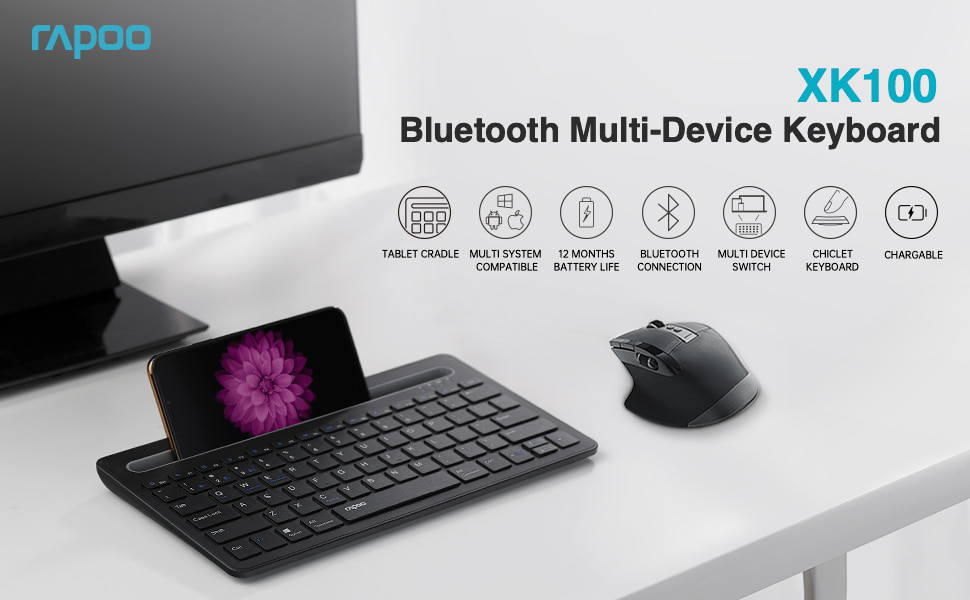 SUPER CONFIDENTIAL KEYS ONLY 72 CODE KEYS
The keyboard has an ultra-compact design, only 72 keys, but still performs well in office tasks easily, the distance between the far and the deep key stroke helps you type text comfortably. comfortable and easy, work continuously for many hours without fear of hand fatigue.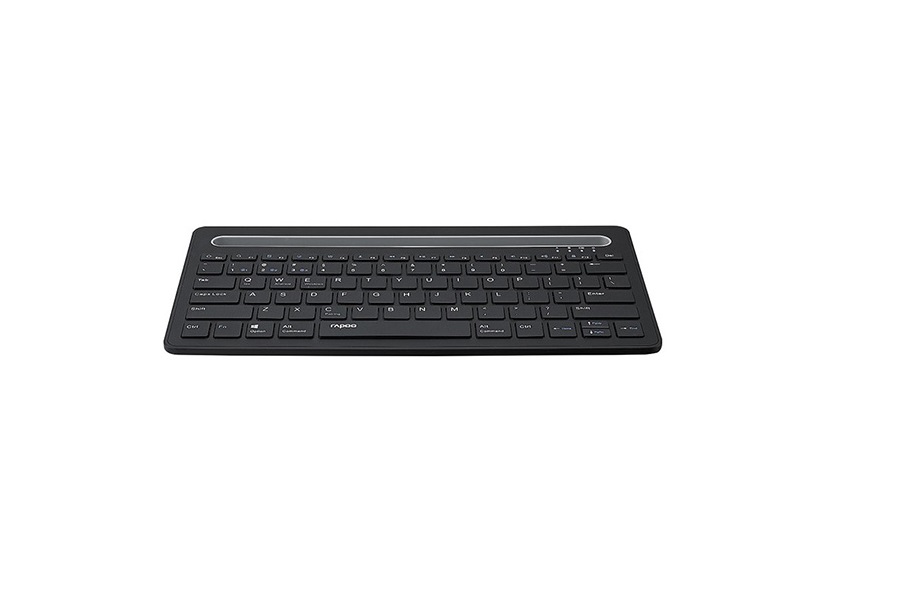 KEYBOARD WITHOUT LED
The keyboard is not equipped with leds, but has a black tone design with clear white symbols, easy for users to use even if it is not equipped with leds, prominently marked on important keys to help you identify. exact position of the keys together.

6. CONVENIENT WIRELESS BLUETOOTH CONNECTION
The most outstanding thing is the XK100's impressive connectivity that can connect to many devices and switch between devices quickly and conveniently for both iOS and Android. Easily connect a variety of devices to the computer. board, mobile phone, Pc Smart Tv, compatible with Windows 7/8/10 / XP Vista Linux Mac. Conveniently connect and use in a variety of devices to easily master your work.

SMALL SIZE AND SUPER WEIGHT
XK100  has an ultra-compact size with a weight of about 472g, compact design size 292 x 155 x20mm, easy to carry in a backpack and move everywhere convenient and compact you can carry it with other devices without Worry too much or affect your movement.