Compact wireless design, luxurious black surface
Eliminate entangled cables, lightweight durable plastic material makes moving the keyboard easy while minimizing desk space.
Equipped with  2 feeton the back to easily change the horizontal position to the inclined position, more suitable for the use situation and comfortable for your hands and wrists when typing.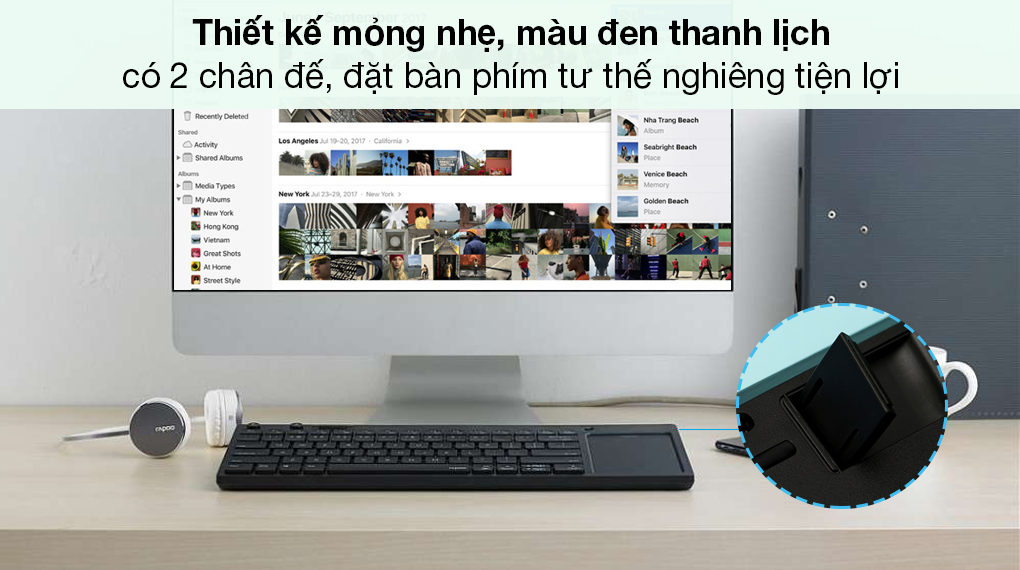 Meet the needs of daily experience
Rapoo keyboard has 78 keys and also has an  ON/OFF button, 3 left and right click buttons and a scroll wheel use it as on a computer mouse familiar for you to perform office tasks, surf the web, view documents conveniently Benefit with bouncing buttons, good response speed.
The circuit board is covered with an anti-oxidation sealed film to prevent oxidation, increasing the life of the entire keyboard.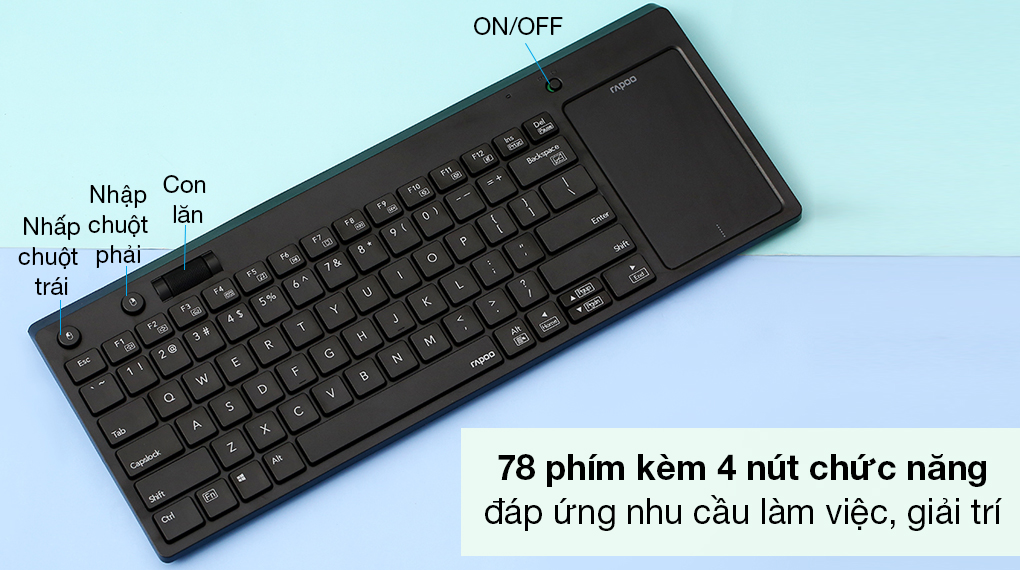 The touchpad is designed in large size, with a wide range of mouse movements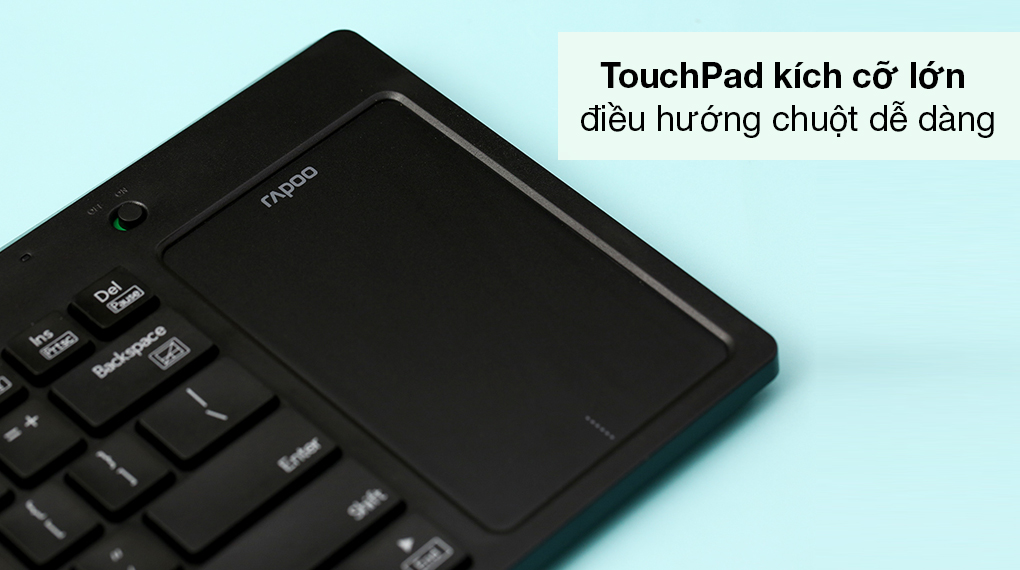 Support connection via smooth 2.4GHz USB receiver
Provides wireless connectivity with 360° coverage, high compatibility with a wide range of devices, long distances and good signal allowing you to use the keyboard in any corner of the room, freely working with the posture you like.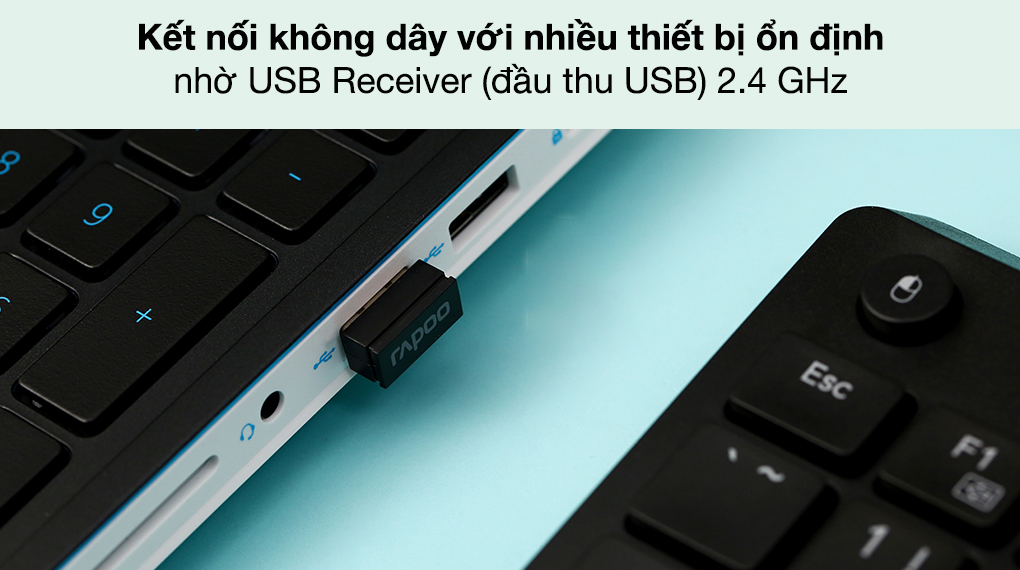 Use 1 AA battery that is easy to find and replace
Usage time depends on your frequency and usage. The device is also integrated with Rapoo's energy saving technology and Power Switch to reduce energy consumption, prolonging maximum usage time.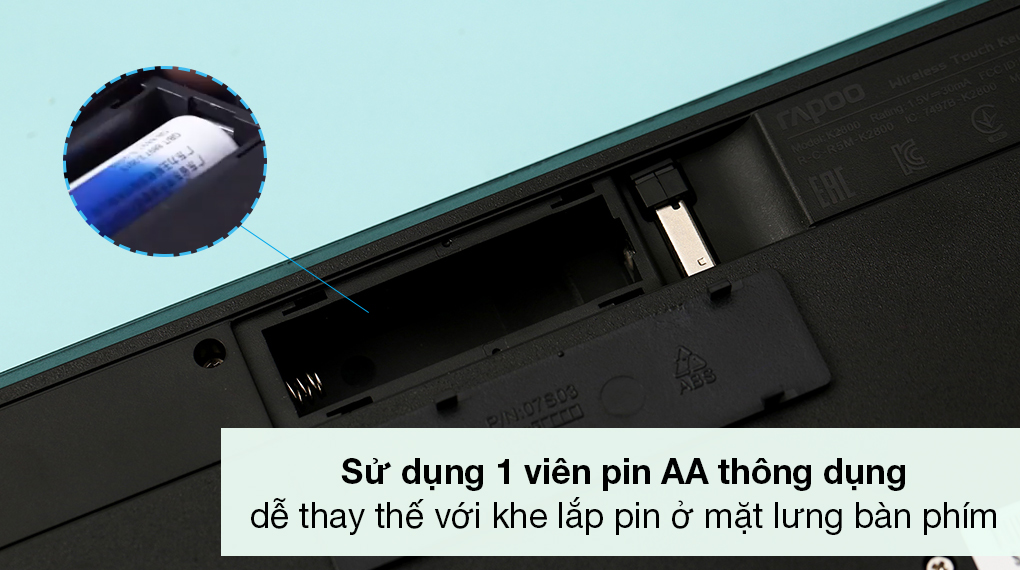 Works with popular operating systems
Includes platforms Windows, MacOS, Chrome OS, Android, iOS, providing optimal usage and connection performance.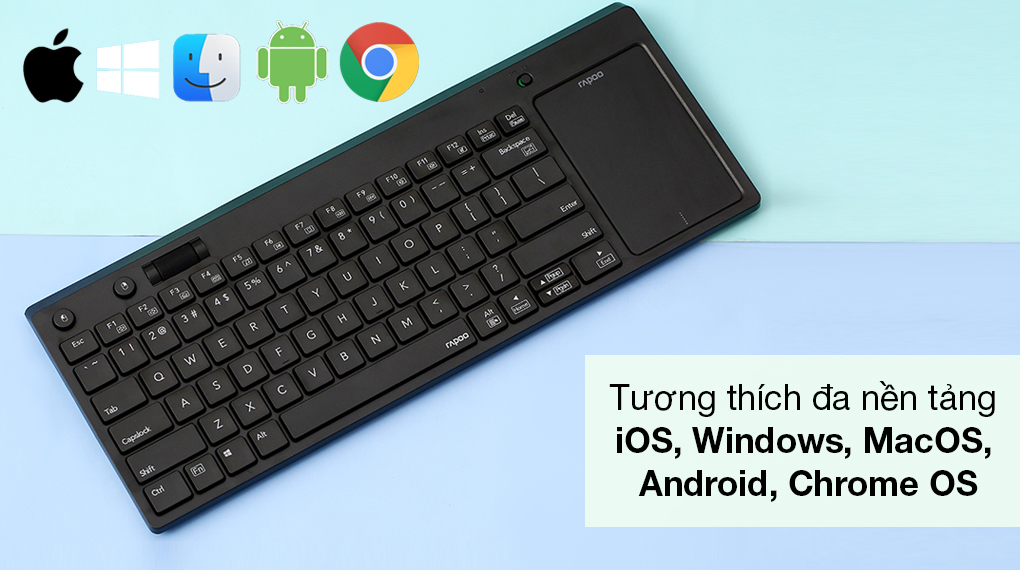 It can be seen that with a smooth wireless connection, long-life keys, large Touchpad, battery-saving, affordable price,  Rapoo K2800 Touchpad wireless keyboard very suitable for home and office environments.